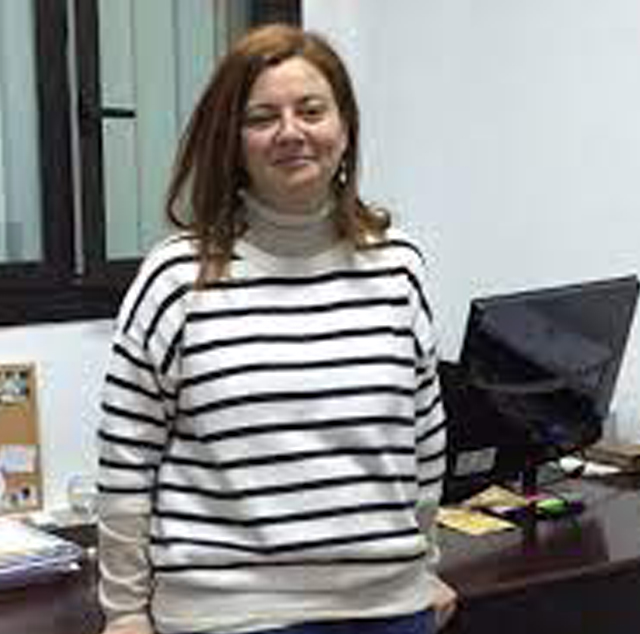 Acreditada a Catedrática en enero de 2021, Verónica Pino Estévez es profesora Titular de Química desde 2018 en la Unidad Departamental de Química Analítica de la ULL.
Anteriormente en esta universidad, ha sido Profesora Contratado Doctor (2015 a 2018), Investigadora Ramón y Cajal (2010 a 2014) e Investigadora Juan de la Cierva (2005 a 2008). Verónica Pino se licenció en Química con Premio Extraordinario en 1997, disfrutó de una prestigiosa beca FPU durante su etapa pre-doctoral, y se doctoró con Premio Extraordinario en 2002, recibiendo una mención especial en 2003 en el Premio Día de Canarias para Jóvenes Investigadores de Canarias.
La Dra. Pino ha realizado numerosas estancias de investigación post-doctorales en centros de prestigio, como Wake-Forest University (NC, USA), el Instituto Canario de Investigaciones Agrarias, Iowa-State University (IA, USA), Universitè Claude-Bernard (Lyon, Francia), y The University of Toledo (OH, USA).
Verónica ha dirigido hasta la fecha 5 Tesis Doctorales, con otras 5 Tesis Doctorales actualmente en ejecución.
En el conjunto de su trayectoria, se pueden señalar 110 publicaciones en revistas del JCR, con un h index de 38 en Google Scholar, 22 capítulos de libros en editoriales de prestigio y más de 100 comunicaciones a congresos internacionales.
Es asimismo co-editora de 5 volúmenes para Wiley de la enciclopedia "Analytical Separation Science".
Actualmente, la Dra. Pino lidera el grupo de investigación MAT4LL. Es IP de un proyecto vigente del plan nacional recientemente concedido, y ha sido IP de otros 3 proyectos consecutivos del plan nacional y 1 del gobierno autonómico, participando asimismo como investigadora en un proyecto europeo (MAC), así como en una Red-Temática sobre sample preparation.