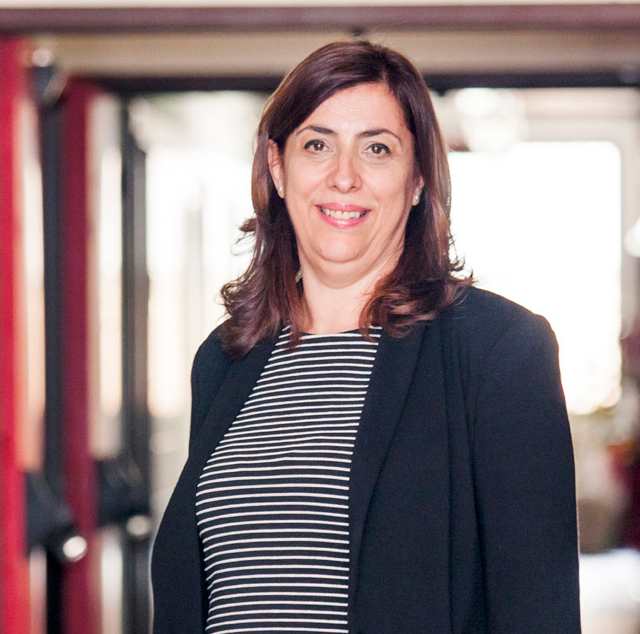 Elena Pastor es catedrática de la Universidad de La Laguna y licenciada en Química por la misma Universidad. Creció en un entorno de químicos: su madre y su padre eran químicos, también una tía, así que siguió la tradición familiar. Pero no por imposición sino por fascinación. Y además, eran docentes, por lo que la Ciencia y la docencia han formado siempre parte de su hábitat natural desde pequeña.
Finalmente, ahora es responsable del Grupo de Ciencia de Superficies y Electrocatálisis de la ULL, haciendo lo que le gusta: investigar y enseñar "con Energía".
En cuanto a su curriculum investigador, ha sido Becaria FPI en el Departamento de Química Física de la ULL. Doctora en Ciencias Químicas por la ULL en 1992. Postdoctorado en la Universidad de Bonn (Alemania) en técnicas espectroscópicas aplicadas a estudios electroquímicos y pilas de combustible de electrolito polimérico.
Ha dirigido 10 Tesis Doctorales, 3 de ellas en colaboración con centros iberoamericanos en los cuales han sido defendidas, y más de 40 Proyectos Fin de Carrera, Grado y Máster.
Investigadora Principal de Proyectos del Plan Nacional, del Gobierno Autónomo de Canarias, de Cooperación Internacional de la Agencia Española de Cooperación Internacional para el Desarrollo y del 7º Programa Marco de la Unión Europea.
Su producción científica se recoge en más de 170 artículos en revistas con censor, unas 290 comunicaciones a congresos (120 orales y 33 de ellas como invitada) y 10 capítulos de libro.
También ha participado en 6 patentes.
Censora de más de 20 revistas (energía, materiales, electroquímica, química física).
Evaluadora de proyectos de la ANEP, de la Agencia Andaluza de Evaluación de la Calidad, de la Agencia para la Calidad del Sistema Universitario de Castilla y León, del «Natural Science and Research Council of Canada» y de la Agencia Nacional de Promoción Científica y Tecnológica de Argentinay de Chile.
Ha recibido el premio «Jóvenes Investigadores» del Grupo Especializado de Electroquímica (1992), "Extraordinario de Doctorad"o de la ULL (1993) y «Investigadores Noveles» de la Real Sociedad Española de Química (1994). También le fueron concedidos el VI Premio Carrefour de Medio Ambiente al Grupo de Ciencia de Superficies y Electrocatálisis y el Premio de Investigación de la ULL de 2018.
Ha sido Secretaria de la Sociedad Iberoamericana de Electroquímica entre 2008 y 2014, Vicepresidenta entre 2014 y 2016, Presidenta entre 2016 y 2018 y Presidenta Saliente desde 2018 hasta la actualidad.