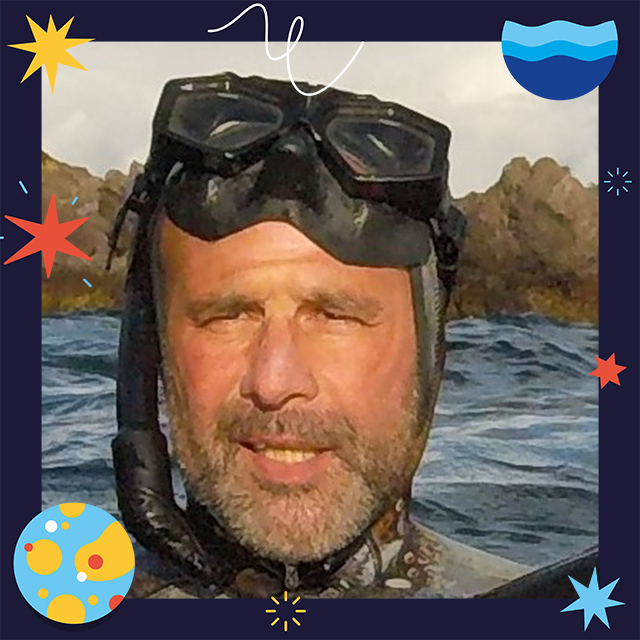 João Pedro Barreiros (JPB) was born in Lisbon on October 21, 1964, from a Macanese family, having lived in Angola and Lisbon, but choosing to study and live in the Azores at the end of high school.
Already graduated in Animal Science, he joined the University of the Azores, as a Trainee Assistant, in 1991. In 1995 he defended his APCC (MSc equivalent) in the specialty of Animal Ethology and, in 2001, concluded his PhD in Animal Biology/Ecology.
In 2008 he obtains his habilitation degree in Animal Ethology and is currently Assistant Professor with Habilitation at the University of the Azores where he lectures several graduation syllabuses in Nature and Heritage, Zootechnical Sciences, Veterinary Medicine and in the MSc in Zootechnical Engineering.

Author and co-author of more than 90 publications in international peer-reviewed journals, as well as several articles of scientific outreach, chronicles, and books, he has focused his research mainly on aquatic predators in the Azores, Gulf of Guinea, and Brazil, where, in the last few years, has been dedicated mainly to the Amazon basin.
Scientific illustrator member of the Guild of Natural Science Illustrators, JPB is also a passionate to the study of classical guitar.

He began drawing and painting as a child with his father, Pedro Barreiros, MD (internal Medicine), and a plastic artist, but has always focused mainly on scientific illustration and drawing, being represented in both public and private collections in Portugal and abroad.

He belongs to several national and international associations, namely the International Union for Conservation of Nature and the Portuguese Navy Academy, as an effective member, in the Arts, Letters and Sciences class.